A. P. de Lord Photo Gallery
Pereira de Lord and his brother were amoung the most prolific photographers in Zanzibar history. No one has more preserved work still available today than they, this may well be because no one took more photographs of old Zanzibar than they did.
They seem to have been everywhere in the early years, all over the town, in the country, at sea, in high buildings and of course they also maintained a studio. There, just off a main street in Stone Town, they produced quality portraiture for all manner of customers.
Click on the small arrows beside the top row of thumbnails to see all 9 examples.
---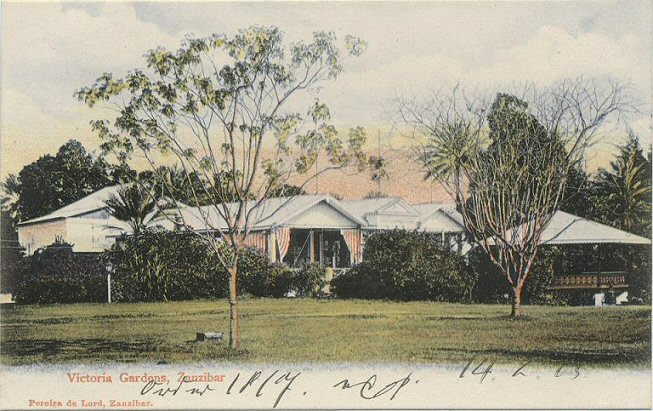 These gardens were designed and planted by Goan experts and were given to the city by Seyyid Hamoud in 1899. Located just off a main route into the city the gardens were used as a high class meeting and resting place.
---
---
---
---
Compiled and Edited by Barghash 2004
all rights reserved. Barghash@msn.com
---