Al Maha Academy Info
Google Earth Images
The boys school is on the left of the screen, girls school is on the right.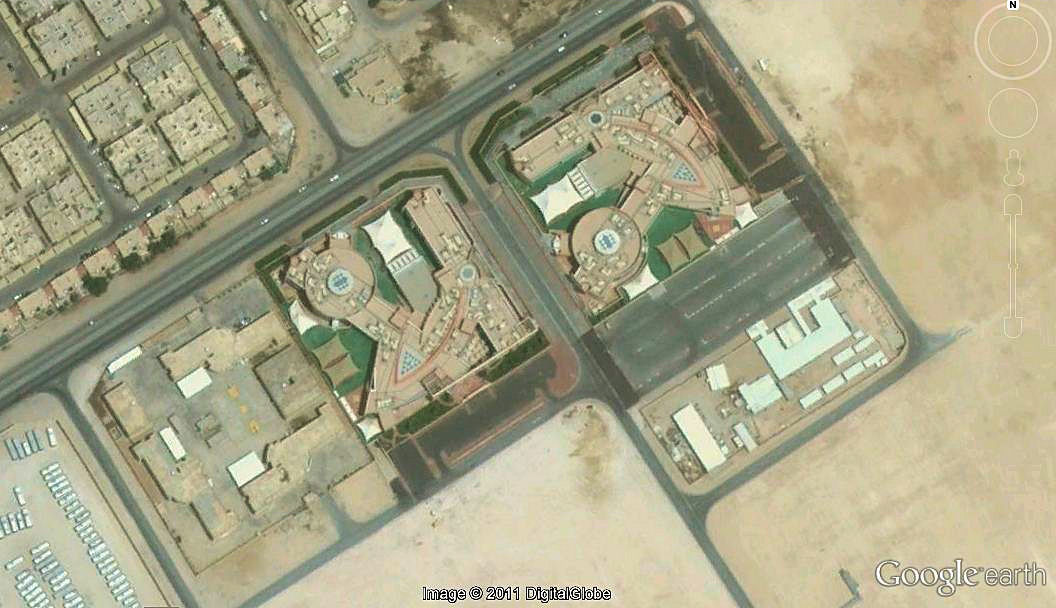 This closer view shows how modern the campus is. The white and greenish rectangular things are canvas awnings, they provide shade for outdoor activities.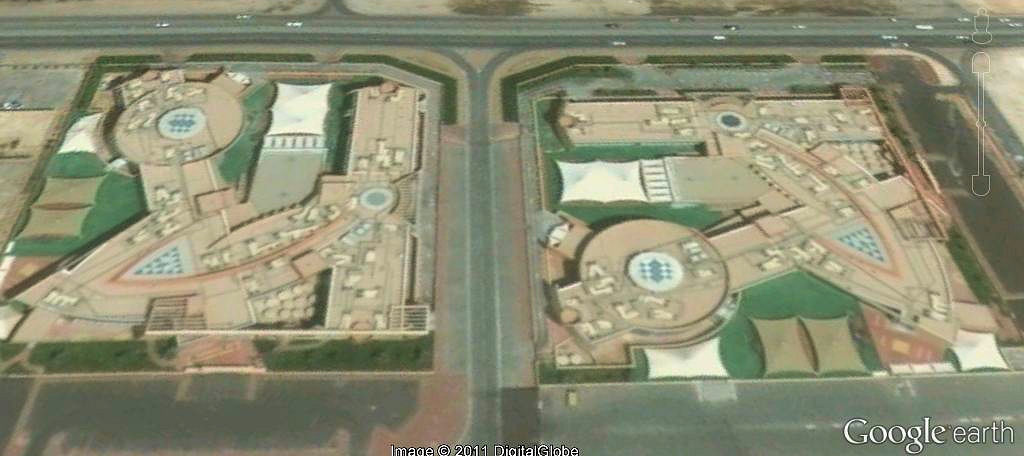 This push-pin on this image shows where Al Maha Academy site is in relation to the rest of Doha. The U-shaped road at the top of the screen bordering the sea is the Doha Corniche. It is usually considered the central point of the city. Al Maha is near the industrial area at edge of the city, about 8-10km from the corniche.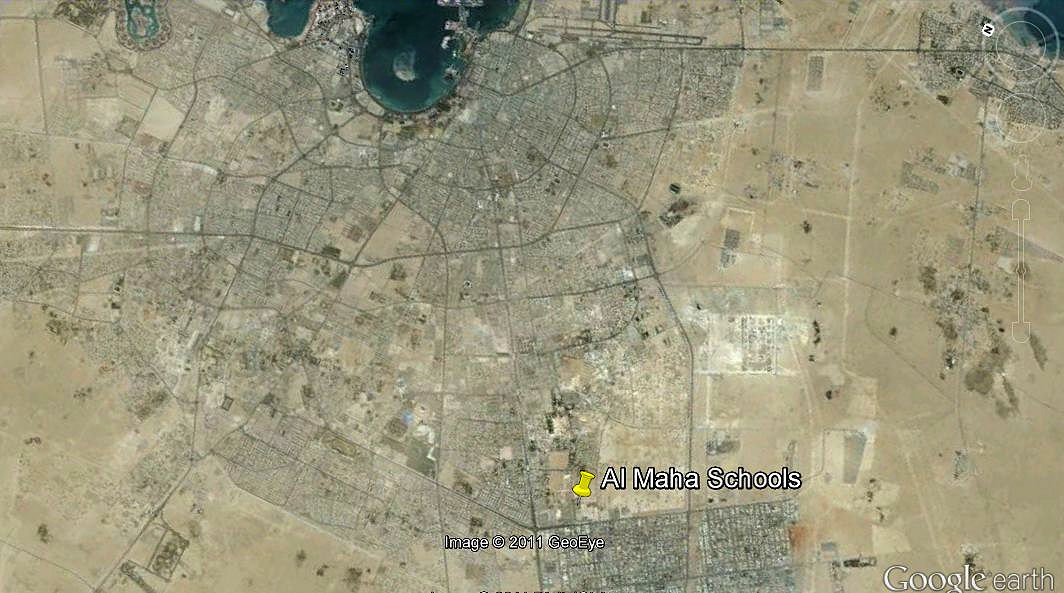 ---
Here are some photos from Dec 2, 2011
(Click on image to see full size)
Al Maha Academy
---
Al Jazeera Apartments
Al Maha means "The Oryx" in Arabic. The Oryx is the national animal of Qatar.
Regards, Torrence Royer